We are happy announce our volunteer program is back up and running!
You Can Help
Animal Enrichment
Cleaning enclosures
Facility Maintenance and Upkeep
Fundraising Events and Promotion
Miscellaneous Activities and Tasks
Outreach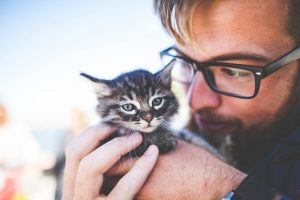 Volunteers are the heart of our organization!
With the dedication of our volunteers, SPCA of Solano County is able to maintain high quality care of animals and continue its life saving work. If you love animals and would like to make a difference in their lives, we would love for you to join our team of dedicated volunteers.
Interested in Volunteering?
Our volunteer program has been on hold for the past 18 months because of the COVID pandemic. We are now ready to resume volunteer activities at the shelter. Anyone 16 years and older is eligible to apply as a volunteer. Please complete the volunteer application below and we will get in touch with you about the required orientation and training classes.
Solano County SPCA Volunteer Application
If you have been a volunteer in the past, you will still need to submit a new application and attend orientation and training again as some procedures have changed.
If you have any questions please contact the volunteer coordinator at volunteer@solanospca.com