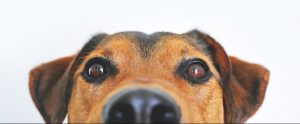 PET ADOPTIONS
This page has a lot of information on it. Adoption of a pet is a serious undertaking for any person or family. Please read the general information, Helpful Hints, Adoption Guarantee, plus the Adoption Requirements and Adoption Process.
At the SPCA of Solano we have wonderful pets of all ages, sizes and breeds ready for adoption. Many of our animals are transferred from other shelters, some are surrendered by their owners, and others come to us as strays. No matter where they come from, all our animals have their own unique story.
People often incorrectly assume that shelter animals have behavior problems. In reality the problem is almost always an incompatible match in their previous home. We do our very best to make sure all animals have a comfortable stay while they're here – but the ultimate goal is to get them into their new homes.
Adopting a new pet is an extremely rewarding experience. Sometimes it can be challenging to find the right pet. Solano SPCA has several trained Adoption Counselors to assist you and your family in making the right choice. Don't be discouraged if you don't find a good match on your first visit. It may take several weeks or even months to find the best match for your family. Remember, this is a decision that will affect your life for the next 10 to 15 years.
We encourage you to come often and visit with many different pets. If you have young children, your search may take a little longer, as not all the pets in our shelter are appropriate for homes with kids. Please understand – if there are age restrictions on a pet at our shelter, those restrictions have been placed there in the best interests of your kids and the animals.
If you're interested in adopting, please look through our available animals online. However, not all animals are listed online. The best way to tell if an animal is going to be a good match for you is to come down to the shelter and interact with the pet.
Helpful Hints for Successful Animal Adoption
Adopting a new pet can sometimes be a difficult process but we have compiled a list of helpful hints that make your search a bit easier.
Before you start your search, sit down with the members of your household and put together a list of what you're looking for in your new pet. Make notes of what things are really important, kind of important and not really important. You should include things like size, activity level, hair length, sociability with people and other animals, breed types, etc.
You should also discuss important things like:
How often the pet will be alone?
How much time you will realistically be able to exercise your new pet? (Be honest with yourself. If you're not an active person, getting a new pet will not likely change this about you.)
Who will walk the dog?
Who will clean up after the dog or scoop the litter box?
Where will the pet stay when you go on vacation?
Will you take the dog with you when you travel?
How often do visitors come to your home?
Meet with different types of pets – you never know which one is going to steal your heart. Meet with all the dogs that fit within your "Really Important" category even if they aren't exactly the look you wanted. Remember – looks fade so it's best not to choose a new pet on looks alone. Try and meet with the pet on more than one occasion; unfortunately this is not always possible when adopting from a shelter.
Listen to what shelter staff and volunteers have to say about the dog. They're normally the ones that know the animal best. Try not to make immediate decisions. If you find a pet you like, go to lunch and talk about it before making any decisions.
Prepare your house before bringing a new animal home. Have supplies ready (litter box, dog bed, bowls, toys, dog crate, scratching post., etc.)
Don't be afraid to travel to different shelters in the area if the first shelter doesn't have what you're looking for.
OUR ADOPTION GUARANTEE
A Message From The Shelter Manager
I've had a few questions about this so I thought it would be helpful if I explained exactly what an "Adoption Guarantee Shelter" is and why it's a more appropriate term for the SCSPCA. In the past, the SPCA has been referred to as a "No-Kill" shelter but we feel that that is an inappropriate name for what we do at the shelter.
First we feel the term "No-Kill" is detrimental to our relationship with municipal shelters, which by the "No-Kill" logic would be referred to as "Kill" shelters. The very term seems to create friction between "No-Kill" and "Kill" shelters for very obvious reasons! It is important to understand that sometimes it is an unfortunate necessity. There are simply too many unwanted animals for available community resources such as: space, time, money and adoptive homes.
Access to Low Cost Spay/Neuter clinics is one of the biggest ways to reduce pet overpopulation – but unfortunately there's not always funding for those programs. So the problem is too many animals and not enough space for them.
At the SPCA we have the luxury of only taking animals when we have available space for them which is why we are able to hold animals for longer periods of time, giving them more opportunities to get adopted. Municipal shelters simply don't have this luxury – they are contracted by cities and counties and must take all stray animals that come through their doors. In order to make space for the incoming animals they are often forced to euthanize animals that have been there longer periods of time. While each shelter operates in a different way, their goal is similar – to place as many animals as possible into appropriate homes as quickly as possible.
We work with municipal shelters, not against them. We are trying to eradicate the idea that one type of shelter is the "good" guy while the other is the "bad" guy. We often transfer animals from municipal shelters to help "lighten their load" so to speak.
Another reason we feel the term "no-kill" is inappropriate is because it seems to mean that no animal is ever euthanized – which is not true. Some animals that come into the shelter that do not meet our standards for adoption because these animals are so severely under socialized, poorly bred or in need of such extensive medical treatment that we do not feel our available resources are adequate to safely or humanly place these animals into pet homes. We also don't feel that it's fair for an animal to spend the remainder of his or her life confined to a cement run or cage with little human interaction. In cases where animals are a danger to people or other animals we don't feel that it would be responsible to place these animals back into the public. We are all too often forced to make the very difficult decision to euthanize animals that come into our shelter and do not meet predefined adoption standards.
On the positive side – Animals that are behaviorally sound and healthy will have as much time as they need to find an adoptive home. Occasionally, when an animal has been at the shelter longer than average, we may place that animal with a foster based rescue group so that he or she may receive more personalized care.
We guarantee the adoption of every animal that is considered adoptable into an appropriate home, which is why we feel the term "Adoption Guarantee" more accurately fits our organization.
ADOPTION REQUIREMENTS & PROCESS
Adoption Requirements
You must be 21 or over to adopt a pet or do a meet & greet
Everyone that lives in the house must come and meet the potential adoptee. We never do gift adoptions. Choosing a pet is a very personal decision and should be made by the person who will be living with the pet. If you would like to surprise someone with the adoption of a pet, we suggest buying a stuffed animal and attaching a card saying they may choose a pet of their liking from the SPCA.
If you rent, you must provide proof that you can have an animal where you live. We must also have something in writing saying it is okay to have that breed or mix of dog as some rentals have breed and size restrictions.
If you are looking to adopt a dog or puppy, we require that any dog currently living at the residence come and meet the potential new adoptee.
Dogs currently living in the home must be up to date on age appropriate vaccinations. The required vaccinations are Rabies, DHPP, and Bordatella. We also recommend Canine Influenza and Leptospirosis.
We do not adopt to homes that have unaltered animals (not spayed or neutered) unless you show the dog, work the dog in some type of approved venue (hunting, police work, schutzhund, etc.) or there is a medical reason for the dog not being altered.
You may not adopt two puppies at the same time or from the same litter.
Adoption Process
Visit the shelter and complete an adoption personality profile or feline questionnaire. One of our trained Adoption Counselors will give you a list of dogs or cats that may be a good match for your family. Walk through the kennels and cat enclosure and look at the dogs and cats; remember the list of dogs or cats that the Adoption Counselor provided you are normally going to be the best fit for your family.
DOGS: Once you find a pet that looks like a good match – we'll pull him/her out of the kennel and let you and your family meet with him/her in one of our welcoming runs. We will also have you complete an adoption application. This application will help our Adoption Counselors determine whether this dog will be a good match for you and your family.
NOTE* If there are young children in the family, we recommend that you leave them at home when you visit the shelter. Wait to bring the children until you have found a dog that you're interested in and have completed the adoption application. Children often fall in love with the first pet they meet regardless of whether the pet is a good match or not. We also require all dogs that currently live in the home come and meet the potential adoptee (only applies to dogs).
DOGS: After you and your family have met with the dog and completed the adoption questionnaire, we will sit down and go over any questions and concerns you may have in regards to the animal. During the interview our Adoption Counselor will go over the dog's behavior evaluation and describe behaviors you are likely to see, discuss what you are looking for in a new dog, as well as your past experience with dogs. This counseling session will help our team of Adoption Counselors match dogs and their new families so that everyone is happy.
Before we can finalize the adoption we must have proof that either you own your home, or you're able to own a pet at your current residence. If you rent and are looking at adopting a dog, you must show proof that the breed is not restricted by your landlord or property management company.
Our animals have all been seen by our shelter veterinarian and medically cleared for adoption. If the animal that you are interested in adopting has had a medical concern our veterinarian will have a phone consultation with you prior to the adoption taking place so you know are aware of any issues.
Good Luck – and remember, it may take several weeks or even months before you find the perfect dog to fit you and your family. In the long run it's well worth the wait. A dog that you adopt will likely be your companion for the next ten years or longer, so take your time when making decisions. Also keep in mind that older dogs are often already house trained, past the puppy chewing stage, and adapt quickly to new home environments often making better pets for first time dog owners.
****Adoption Coordinators, the Behavior and Training Department, and Shelter Manager reserve the right to refuse any adoption for any reason. The Shelter Manager may waive certain adoption requirements under special circumstances. We make our decisions based on the best interest of both the dog and your family; if our adoption counselor does not feel that the dogs will be a good match with your family they will not approve the adoption. Adoptions are not a first come first served basis. Foster homes, shelter staff, and veterinarians are given first priority if they wish to adopt a dog they have been working with.