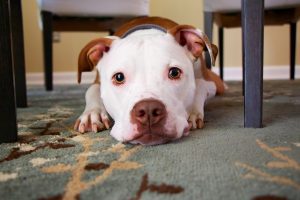 Surrendering Your Pet
Please read this entire page before contacting us to surrender your pet.
Thank you for inquiring about placing your animal with Solano County SPCA.
Despite our efforts to provide a peaceful, loving environment for dogs and cats, the shelter is still terribly stressful for animals.
We recommend that you first contact friends, family members, neighbors and co-workers and tell them that you need to re-home your pet. This type of networking often provides positive results.
We do not charge for the surrender assessment but we do require a minimum donation of $125  per cat and $140 per dog and $75 for other types of animals if your pet is accepted into our adoption program

. 
***WE have recently had a significant number of senior pets adopted more than 7 years ago being surrendered due to age or illness of the animal.  Any animal over the age of seven  years requires a $300 surrender fee to cover the costs of veterinary diagnostics, such as blood work and radiographs.  If you can provide recent (last 30 days )   veterinary records we can discuss the fee.  This is a required fee for both cats and dogs.***
At our shelter, dog guests learn or retain social skills and basic manners instead of losing those skills in the shelter environment. We want pets to leave the shelter equipped to live successfully in a new home. To this end, dogs living at the Solano County SPCA  receive daily socialization, veterinary care, basic obedience training, and exercise, along with a tremendous amount of love and affection during their stay.
Our cat guests enjoy "cage-free" living in the luxury of our free-roaming cat rooms. They have cat trees to climb, scratching posts, toys to play with, and window sills to sleep in. The cats receive daily grooming and handling from volunteers and staff, veterinary care, and lots of love. For our feline guests that do not enjoy the company of other cats we have individual cat condos that provide separate sleeping and potty areas. Each cat is treated as an individual and we try to match adopters with each cats personality.
No animal is ever euthanized unless he/she develops serious health or behavior problems that make him/her unadoptable. The SPCA of Solano County accepts adoptable animals only. This allows us to fulfill our mission of placing pet animals in quality, loving homes. All animals must undergo and pass a rigorous intake evaluation that includes a behavior assessment and medical examination.
We would be delighted to provide you unlimited free behavior consultations by phone if you are motivated to keep your animal in your home. We can also provide you with a contact for a professional trainer/behavior counselor that will work with you in your home.
If you still feel that you must surrender your dog or cat, we are here to help. However, please understand that our help may come in the form of providing you with other resources. Animals often become stressed and miserable after what seems like an eternity in a shelter. The SPCA of Solano County considers it inhumane to accept animals that will fare poorly in the shelter or that will have to stay here for many months.
Please note that older animals and breeds that are common in municipal shelters can be harder for us to place. We make our decisions about taking your animal based on what is in his/her best interest. If we are unable to accept your animal, we will be happy to provide you with a list of alternate resources.
We do not charge for the surrender assessment but we do require a minimum donation of $75  per cat and $100 per dog if your pet is accepted into our adoption program.
The SPCA of Solano County is not funded by any organization and we operate on adoption fees and private donations.  Many of the animals that we take in have medical conditions that require treatments. This donation goes to cover food, vaccines, medical treatment, training, and bedding for the animal while it is at the shelter. Some animals are with us for several months before they find their forever homes.
The more you can tell us about your animal, the easier it will be to find him/her not only a new home but an appropriate new home.
If you still would like to discuss surrendering your animal please click here and submit the surrender request.  Submitting this request DOES NOT GUARANTEE that the SPCA of Solano County will be able to accept your pet in our adoption program.
SPCA of Solano County Pet Surrender Request